Present Group
Maria Prantsidou
Maria did her Chemistry undergraduate studies in Aristotle's University of Thessaloniki (AUTh),Greece,where she also studied for a Mchem in Environmental and Physical Chemistry working on photocatalytic oxidation of pesticides in aquatic systems. She started her PhD at Manchester in January 2010 working on plasma decontamination of liquids (waste solvents and oils) using packed bed and gliding arc plasma reactors. Presently, Maria is working at Toyohashi Univeristy in Japan with Professor Misuno supported by JSPS
Maria.Prantsidou@postgrad.manchester.ac.uk / 0161 275 4673
Xin Tu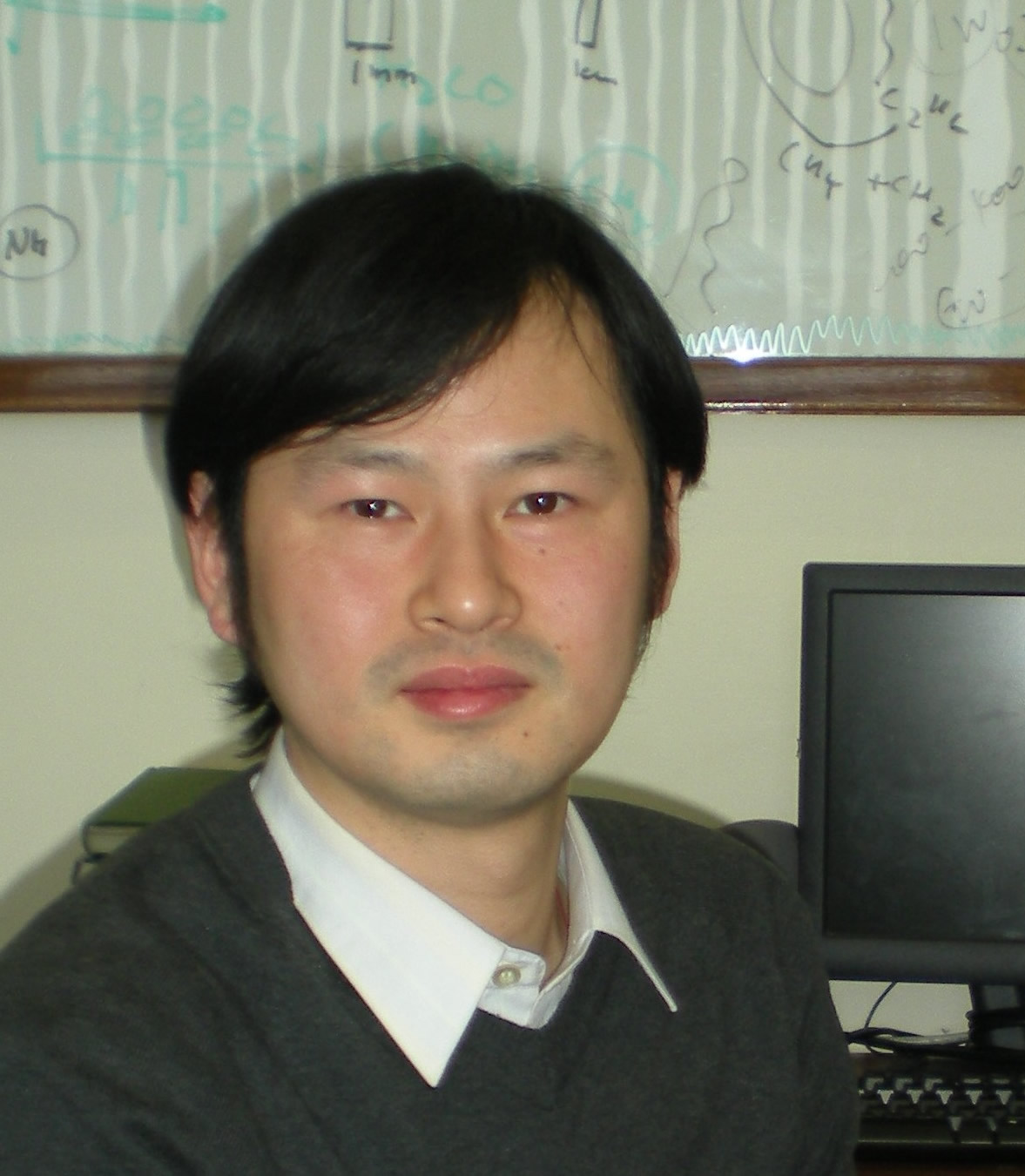 Dr Tu did a two-centre PhD at CORIA, University of Rouen (France) and Zhejiang University (China). His PhD research focused on the diagnostics of atmospheric plasma jets and plasma process for waste treatment. He moved to Belgium in 2008 and worked as a postdoctoral researcher in the field of plasma-assisted catalysis at Katholieke Universiteit Leuven, Belgium. Since September 2009, he has been a Research Associate with the University of Manchester, working on the hybrid plasma-catalytic process for greenhouse gas conversion as part of the Supergen 14 Hydrogen delivery project. He has been developing gliding arc systems for the reforming process and investigating intermediates using optical emission spectroscopy (OES).

xin.tu@manchester.ac.uk / 0161 275 4673
Some Former Group Members
Helen Gallon (Ph.D. 2010) working at Element Six.
Kui Zhang (Postdoctoral Fellow, 2002-6) Worked at Plasma Clean Ltd. (2006-9). Now at the Chemical Engineering Department, Newcastle Univeristy.
Alice Harling (Ph.D. 2006, Postdoctoral Fellow 2006-8) Now working at the National Physical Laboratory
Sarah Hill (Ph.D. 2007) Space Academy Project Manager, National Space Centre, Leicester
Vladimir Demidyuk (Marie Curie Fellow 2005-7) Now working for Gasplas at their research centre in Norwich.
Anna Wallis (Ph.D. 2005) Teaching Chemistry at Winstanley Sixth Form College, Wigan
Jinhui Wu (Postdoc. 2001-4), Penlon Ltd., Abingdon, Oxfordshire.
Imtiaz Ahmad (Postdoc. 2000-2) Formerly, Lecturer in Physical Chemistry, Anglia Polytechnic University, Cambridge now resident in Saudi Arabia
Kirsty Pringle (M.Sc. 2002) Ph.D. in Atmospheric Modelling, University of Leeds, now at the Met Office Hadley Centre.
Fanya Ismail (M.Sc. 1999) Postdoc in Tissue Engineering at Queen Mary College, London
Nicholas Watt (Ph.D. 1997) Senior Technology Engineer, Combustion Systems, Rolls-Royce plc., Filton, Bristol.
James Shawcross (Ph.D. 1996) VP Quality, R&D, Accentus Medical plc, Harwell Science Centre.